Dunning, Kruger & Associates – A Content First WordPress site drives growth
Paper Planes developed a new, content-driven website for Dunning, Kruger & Associates in just two months. Thanks to the agile cooperation, the growth of their business is now supported by search engine optimized, user-friendly and fast WordPress site that is easy to develop further.
Project goal: An adaptive and easy-to-use website
DK&A's international operations in ecosystem consultation and product development are growing fast. However, their old website was starting to become a hindrance for growth. The content production process was slow and search engine optimization was poor. It was time to look for a partner to build a new website. That's when Paper Planes stepped in.
DK&A's goal was to create a high-performing website, which would support their international growth and adapt to changing needs. It was important for DK&A to be able to easily showcase high-quality, visually rich content on the website. This required a website that is user-friendly and supports content creation.
Accessibility, outstanding search engine visibility and as little JavaScript as possible were their other demands.
Project outcome: A modular WordPress site
Our solution was to build a modular, high-performing WordPress site that supports their growing needs and is easy to maintain for DK&A and their partners alike. Content modules make large customizations and future development straight-forward as new modules can be added as needed.
The information architecture was designed with content first, accessibility and user-friendliness in mind. The visual style remained fairly close to the old look, but usability was improved and new visual elements designed for different content types.
The site was developed almost fully without JavaScript. This was technically challenging but had a positive impact on the website loading speed. All functionalities can be used immediately without downloading redundant JavaScript libraries.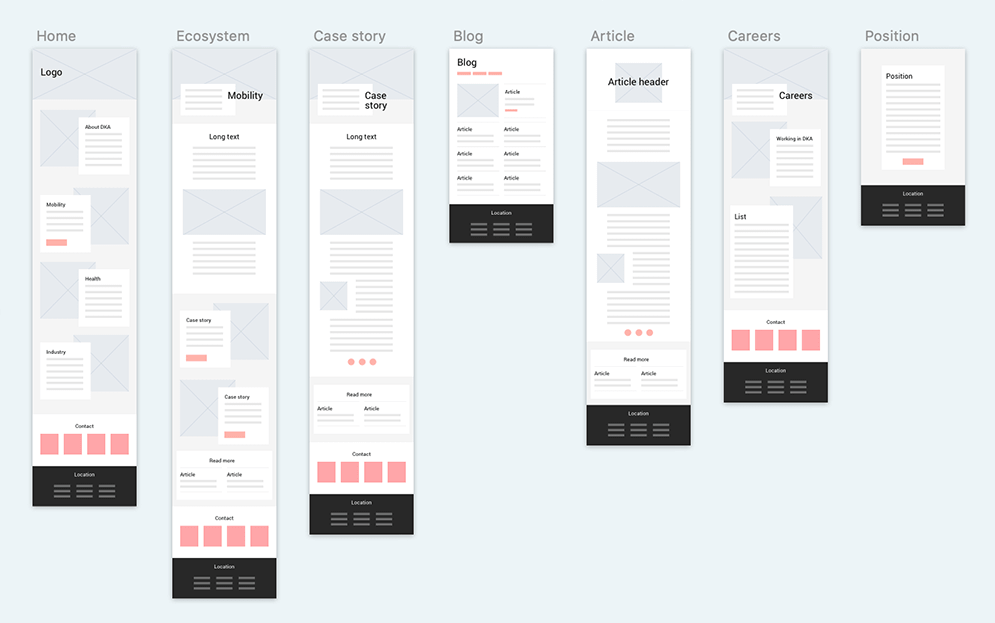 The right tools for agile collaboration
Throughout the project, Paper Planes, DK&A's office in Finland and their content designer in Germany were in open communication and handled multiple iterations efficiently.
Layouts were shared and tested using a prototype in the InVision design platform. The prototype, together with a shared Slack channel, Google Hangouts, and a weekly status call, enabled an efficient review process and smooth collaboration.
A site that meets changing needs
With the new website, we've managed to solve the bottle necks of content production and new content has been published frequently. DK&A has also received many thanks regarding the user experience.
DK&A were so convinced by the efficiency of the collaboration that we are continuing to develop the site to meet future needs – in tight collaboration.