Adato – More web traffic through communications strategy and website redesign
Adato helps the energy industry in customer communications and organizes over a hundred training events annually for energy companies. We have created a comprehensive communications strategy for Adato, built them a new website, and created social media advertising campaigns, among other projects.
From communications strategy to website redesign
Updated communications strategy
Adato's mission is to make the changes in the energy sector understandable and refine them into business opportunities for their clients. Communications plays a very important role in Adato's line of business, so we started the communications update from a strategic level. Together we reflected on Adato's key messages, organized their selection of marketing channels, and gave practical advice on smooth, effective communication. From there, we proceeded to a website redesign.
Modular website to stand the test of time
We redesigned Adato's website thoroughly by going through all the content and editing it to reflect the new strategy. Also, the layout was completely transformed. The site got streamlined and search engine optimized and it became more technically functional.
The energy industry is fast-paced and Adato's products and services quickly follow suit when changes occur. Keeping this in mind, in addition to answering current needs, our goal was to tackle future challenges as well. Our approach was a modular website that can be easily adjusted to meet changing client needs.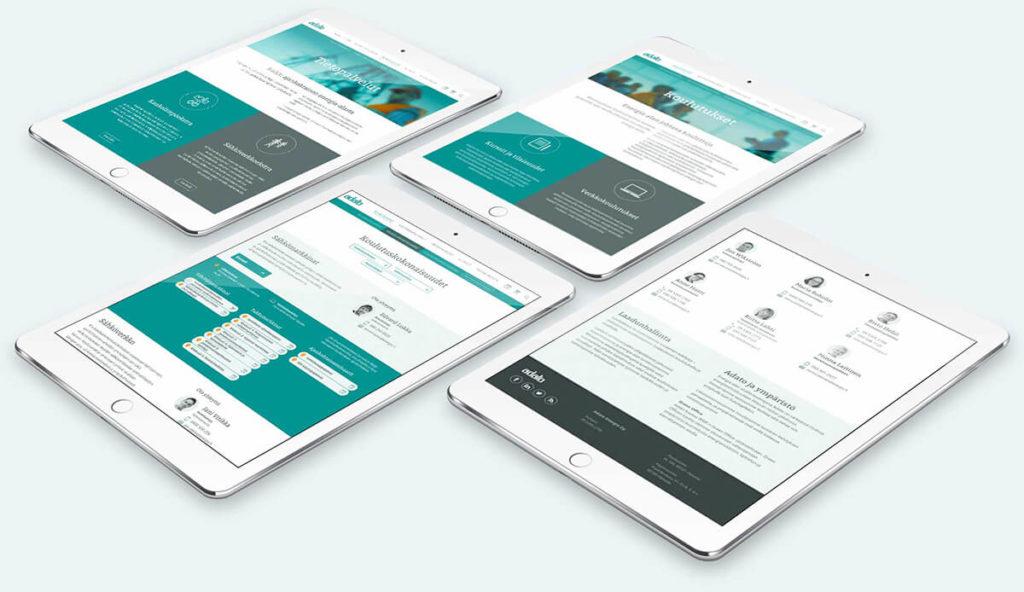 More users with a social media campaign
We planned a social media campaign to go along with the launch of the new website. The aim was to drive traffic to the site and improve brand awareness. The user traffic on the new website and Adato's training calendar increased by over one third. As a welcome by-product, the Facebook community also grew by almost 25 percent. The marketing of the new site and the work on reaching more users continues, fueled by this great start.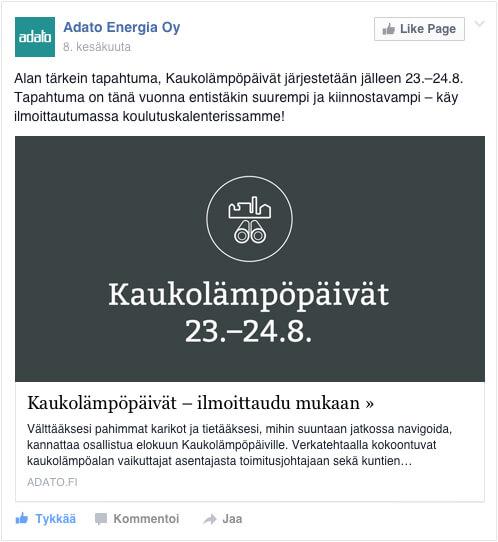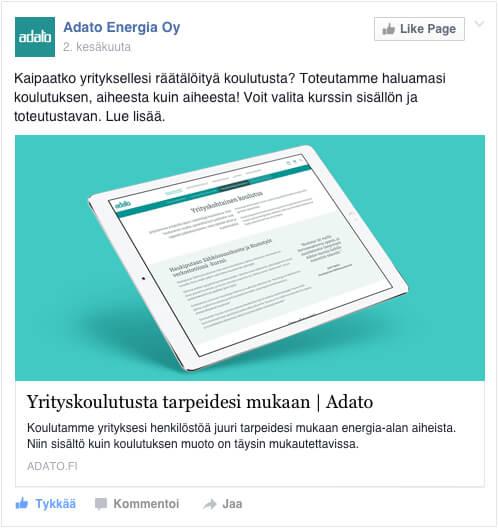 Client actively involved throughout the project
The whole staff of Adato took part in crafting the communications strategy, and the company was also actively involved in the website development. It is always great to work with a client that has a strong vision. Collaboration always gets you the best results.