Sympa – User-focused content the guiding light for a website redesign
Sympa is a fast-growing, Finnish HR service provider. The family-owned company was founded in 2005. Today Sympa's cloud-based HR solution is used by 150.000 in more than 50 countries. Paper Planes has been Sympa's marketing partner in developing their content strategy, inbound content, website, and visual brand.
Increasing conversion rates with collaboration
The collaboration between Paper Planes and Sympa started with a content strategy project. After a successful strategy, Paper Planes has been Sympa's marketing services provider and we have helped Sympa increase their conversion rates by e.g. renewing their website and working with search engine marketing, content production, and social media.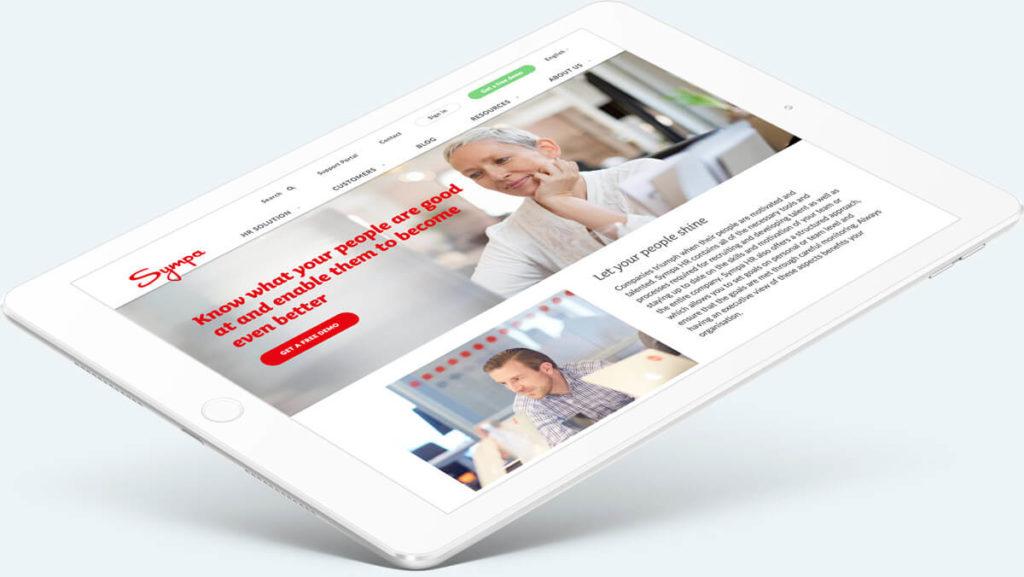 RENEWED WEBSITE
During the website project, the content of the website, the user interface and the visual brand identity underwent a full transformation. The guideline throughout the project was 'content first'. We were able to improve the visitor experience remarkably and the new light and airy look of the brand gave the content more room to shine. Having a lot of photos and visuals on the website makes sure the Sympa HR service itself gets the attention it deserves. In the focus of the new content were the benefits of Sympa's HR solution in helping with HR issues.
From a technical point of view, the modular website was built on WordPress – this way Sympa is able to freely add and modify the site elements. We will continue optimizing and developing the site to increase the conversion rates according to the Growth-Driven Design model. So far, the results have been astonishing: website traffic has increased and so have the conversion rates bringing more and more leads in.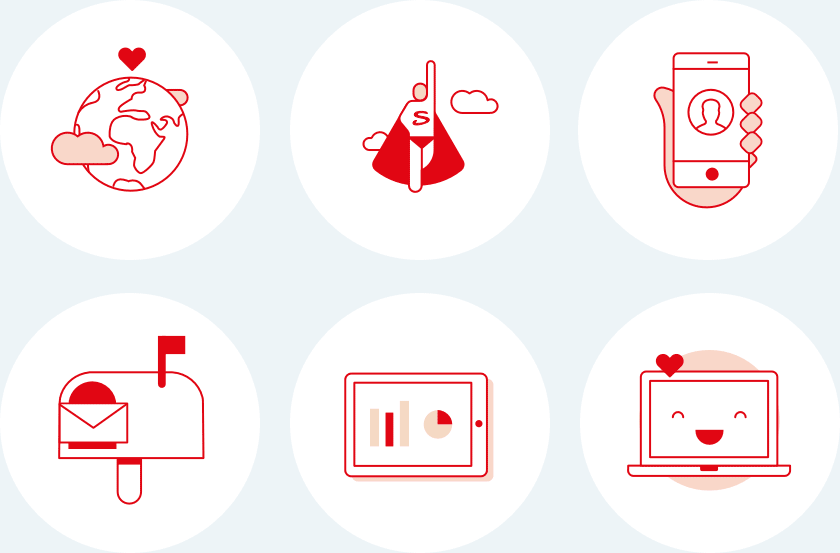 UP-TO-DATE VISUAL BRAND
Sympa's visual brand has evolved in a natural way along with the materials we have created. The visual brand identity was matched with the new brand guidelines and we have also created a multi-purpose set of icons for Sympa. The new look has already been seen in banner advertisement, event marketing materials, and PowerPoint presentations we have created, among others.
COMPANIONSHIP AND CUPCAKES
Our cooperation with Sympa is fun, relaxed and wholesome. The partnership is built on working as a team, and it's always a joy to see the customer caring about the results just as much as we do. Our monthly meetings always brighten the day when we meet the Sympa team full of great ideas – and of course the delicious cupcakes don't hurt either.